Phone:
+86-755-2718 5242
MSN:
qy9188@hotmail.com
SKYPE:qy9188
Contact:Neil
Address:1212 room, Hongyu Building, Longguan Road, Longhua Town, Bao'an district, Shenzhen, China
About Us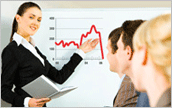 China Qi Yu
Latex tubing
Co.,Ltd is private-owned company and has been dealing in
rubber&latex
manufacture and promotion since 2002. From the beginning, what we're concerned is quality, fame, human talents who can help us take over market with their proficiency in this industry. Qi Yu is, equpped with a team of experts over 20 years working experiences and automation systems, in the position to offer quality products at compatitive price to clients special demands with unique fomula developed by our technicians.
<!-- ALIBABA.COM TRADE ASSURANCE CODE BEGIN -->
<script id="ali-ta-embed-script" src="//u.alicdn.com/js/5v/run/ta/embed.js?e=360" type="text/javascript" data-token="ID1Q5T-poAKv4dIEZx5w4Xy92c5yf71RxwuKiqMBjEvHVk*" ></script>
<!-- ALIBABA.COM TRADE ASSURANCE CODE END -->